Ministry of Rural Development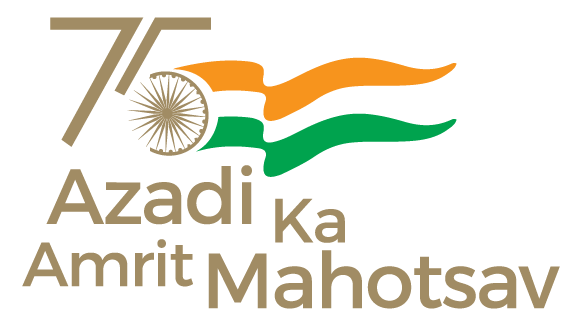 Union Minister Shri Giriraj Singh launches Yuktdhara GIS-based planning portal

The portal will help Ministries and Departments to see the geographical location of planned assets on a map in the web-based system
Posted On: 23 AUG 2021 6:00PM by PIB Delhi
Union Minister of Rural Development & Panchayati Raj Shri Giriraj Singh today launched Yuktdhara GIS-based planning Portal in the presence of Dr. Jitendra Singh, Union Minister of State for Department of Space, both Union Ministers of State for Rural Development Shri Faggan Singh Kulaste and Sadhvi Niranjan Jyoti, Secretary, Department of Rural Development, Chairman ISRO cum Secretary, Department of Space, Secretary, Department of Land Resources with other senior officials of different Ministries/Departments.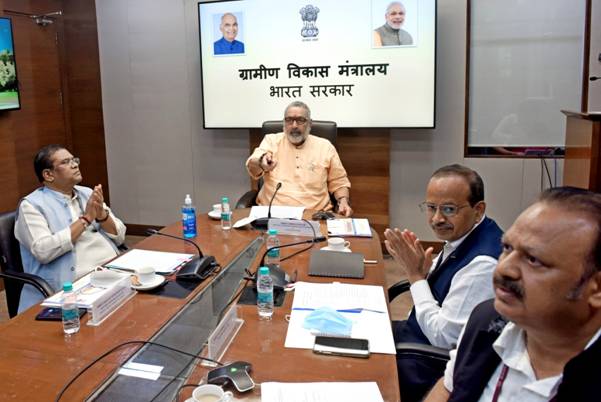 Shri Giriraj Singh highlighted the vision of the Prime Minister regarding the use of technology in the planning process of the Panchayat level. He said that this portal will help Ministries and Departments to see the geographical location of planned assets on a map in the web-based system, which will further help in integrated planning for works, optimised convergence plans and facilitate effective monitoring of the implementation of works and creation of assets. He highlighted the linkage of the Yuktdhara portal to drive towards Atmanirbhar Bharat through Space Technology. He highlighted the threat to food and feed security by 2050 if corrective steps were not taken and the magnitude of the challenge of treatment standing at 97 million hectares, out of which just about 30 million hectares has been treated so far. He mentioned that such a portal would also allow us to pool resources for holistic development outcomes. He also observed that scientific inputs from ISRO/Department of Space are crucial resources for the nation as well as the Ministry of Rural Development and that he believed in the application of best in breed technology for rural development.
Minister of State Dr. Jitendra Singh released the training manual for the training of officers to be involved in GIS-based planning. He emphasized collaboration among different departments/ministries esp. in the use of Science and Technology and opined that in near future the role of technology in the Rural Development area including agriculture will be more and more. And GIS-based planning, remote sensing technology will help to take the development at a further higher level. He spoke about the development of different applications of Space technology for different Ministries like Rural Development, Smart cities, Railways, Road and Infrastructure and Health care. He mentioned 2 existing applications in use by MoRD developed by ISRO for the MoRD viz. GeoMGNREGA, used for Pre and Post evaluation which is helping to authenticity, Transparency & Accountability and Janmanrega is used for feedback of existing assets on the ground. He was confident that Yuktdhara Portal, would enable integrated planning of NRM works from multiple streams including Mahatma Gandhi NREGA.
Union Minister of State for Rural Development Shri Faggan Singh Kulaste emphasized the changes brought into the implementation of Mahatma Gandhi NREGA since 2014. He further emphasized the works taken up for Mission Water Conservation blocks of the country towards water conservation and water harvesting. At the same time, Union Minister of State for Rural Development Sadhvi Niranjan Jyoti lauded the effort of the Ministry for bringing up such new technology for the development of Rural India.
Secretary (RD) Shri Nagendra Nath Sinha highlighted the importance of the Yuktdhara portal and GIS-based planning and said that the portal will help to provides informed decision making through correlating spatial and non-spatial information and develop a robust Gram Panchayat plan based on watershed principles (Ridge to Valley Approach). He emphasized that this platform would enable the convergence of efforts by multiple schemes including MGNREGA and would enable us to track progress in the treatment of degraded land for higher productivity. He mentioned that without such treatment, adverse effects of climate change would be cataclysmic and only with the convergence of resources, identification of magnitude and dimensions of the problem and regular tracking, could such a trajectory be avoided. With watershed-based approaches, natural resources could be optimally harnessed with more resilient, inclusive and productive livelihoods and living could be promoted. He exhorted all the Ministries, State Governments and stakeholders to join in the effort.
Chairman ISRO highlighted the long term association between MoRD and the Department of Space (ISRO/NRSC). Chairman further emphasized the continuance of the association of the Department of Rural Development and Department of Space to ensure better transparency, accountability and authenticity in the implementation of Mahatma Gandhi NREGA by use of technology.
A detailed presentation was made by Joint Secretary (RE) Shri Rohit Kumar about Yuktdhara Portal. Joint Secretary further explained about Yuktdhara GIS planning portal, which is been developed on Bhuvan Platform by National Remote Sensing Centre (NRSC), Indian Space Research Organization (ISRO) under the guidance of Mahatma Gandhi NREGA division, MoRD. The portal integrates a wide variety of spatial information contents to enable a holistic approach towards Gram Panchayat planning using open-source Geographical Information System (GIS) tools.
*****
APS/JK


(Release ID: 1748575) Visitor Counter : 203




Read this release in: 
Hindi